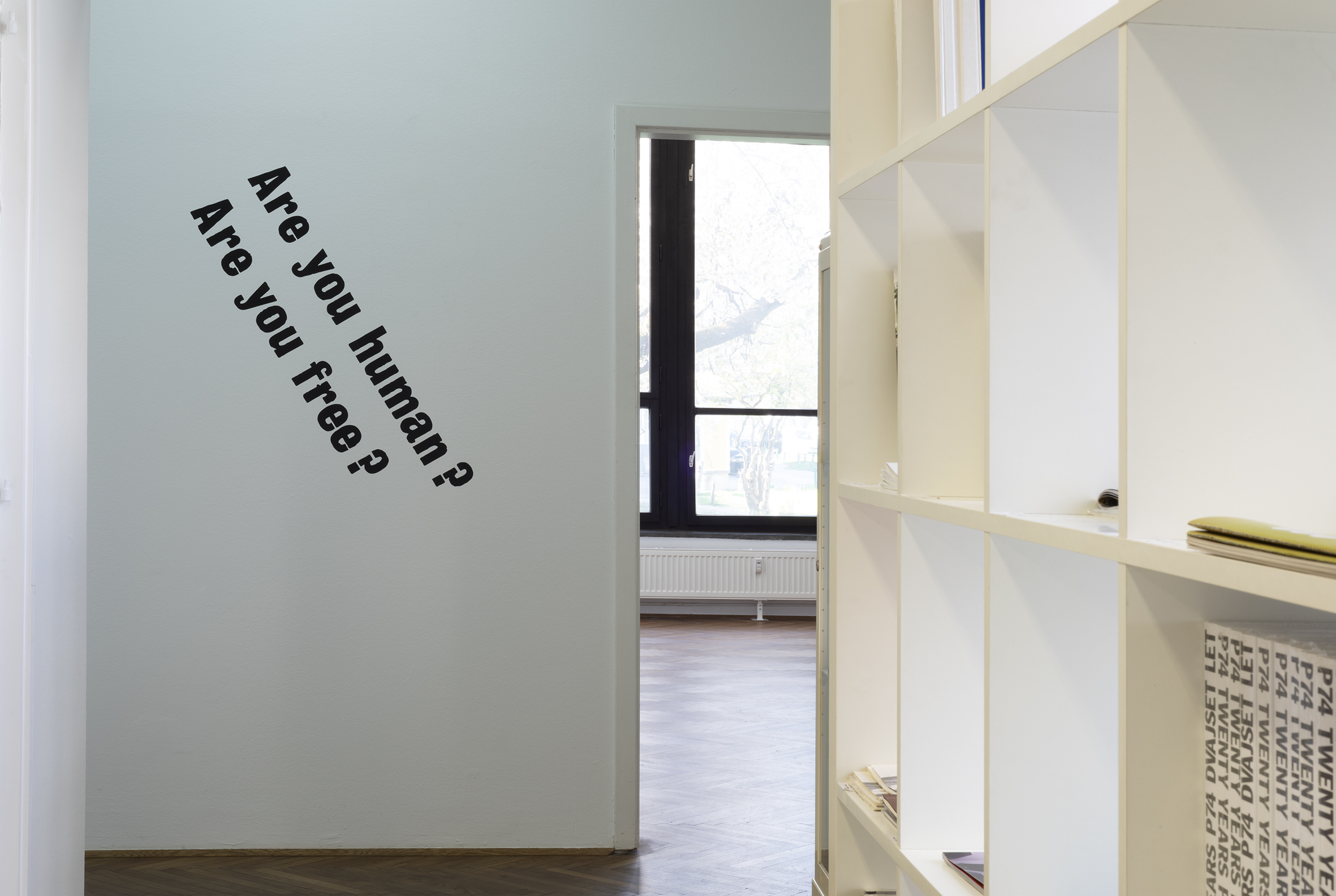 Photo: P74 Gallery Archive
Celebration at P74 Gallery on Thursday, 22 December 2022, at 7 p.m.
______
The opening of the P74 Centre and Gallery twenty-five years ago in Ljubljana brought a new model of a self-organized and independent art institution that established a shift from a classic exhibition space to more processual and discursive forms of activity. In the past two and a half decades, we have played a decisive role as co-creators of a comprehensive contemporary cultural offer in the city, as the driving force of new connections and cooperations between artists, scientists, and the public, as active supporters of innovative and exploratory forms of art and culture, and as active promotors of social inclusion, assistance to the youngest generations of artists, and cooperation with generations of elderly artists and citizens.
Many prominent domestic and international artists presented their work in out setting, such as Milena Usenik, Drago Dellabernardina, Hito Steyerl (Berlin), Temporary Services (Chicago), Peter Walsh (New York), Paula Roush (London), Yona Friedman (New York), Carla Accardi (Rome), and Geta Bratescu (Bucharest). Numerous key authors of new artistic practices from the region, such as Sanja Iveković, Goran Trbuljak, Dalibor Martinis, Grupa 143, Dan and Lia Perjovschi, Miško Šuvaković, gave their first solo exhibitions in Slovenia at our gallery space.
P74 Centre and Gallery played a key role in popularizing the Artist Book. In 2003, we came up with the P.A.R.A.S.I.T.E. Institute Artist Book Collection which today contains more than 500 books by domestic and foreign authors. The books we have published are featured in many of the world's most important collections of Artist Books, such as MoMA (New York), CNEAI (Paris), The Metropolitan Museum (New York), International Centre of Photography (New York), Weserburg Museum of Modern Art (Bremen), Collection of the University of South End (London), etc. In 2006, P74 Gallery cooperated with American partners to establish the independent OHO Group Award which is part of the wider international Young Visual Artist Award network. The award is intended to support and promote young visual artists. Over the years, it has grown to be the central independent national award for young artists in Slovenia.
In 2008, P74 Gallery received its first invitation to the international fairs in Paris and Vienna. Since then, the gallery has been a regular guest of the most important contemporary art fairs in New York, Vienna, Madrid, London, Basel, and Rotterdam. We participated as co-producers at the 49th Venice Biennale of Contemporary Art (2002), the 27th São Paulo Biennale (2006), the 10th Istanbul Biennale (2007), and Manifesta 9 (2012).
And now? Now, we keep going!
We cordially invite you to join us for a celebration at P74 Gallery on Thursday, 22 December 2022, at 7 p.m., over a piece of cake and a glass of wine which we raise to our past and future adventures!
Sincerely yours,
Nina, Uroš, Tadej