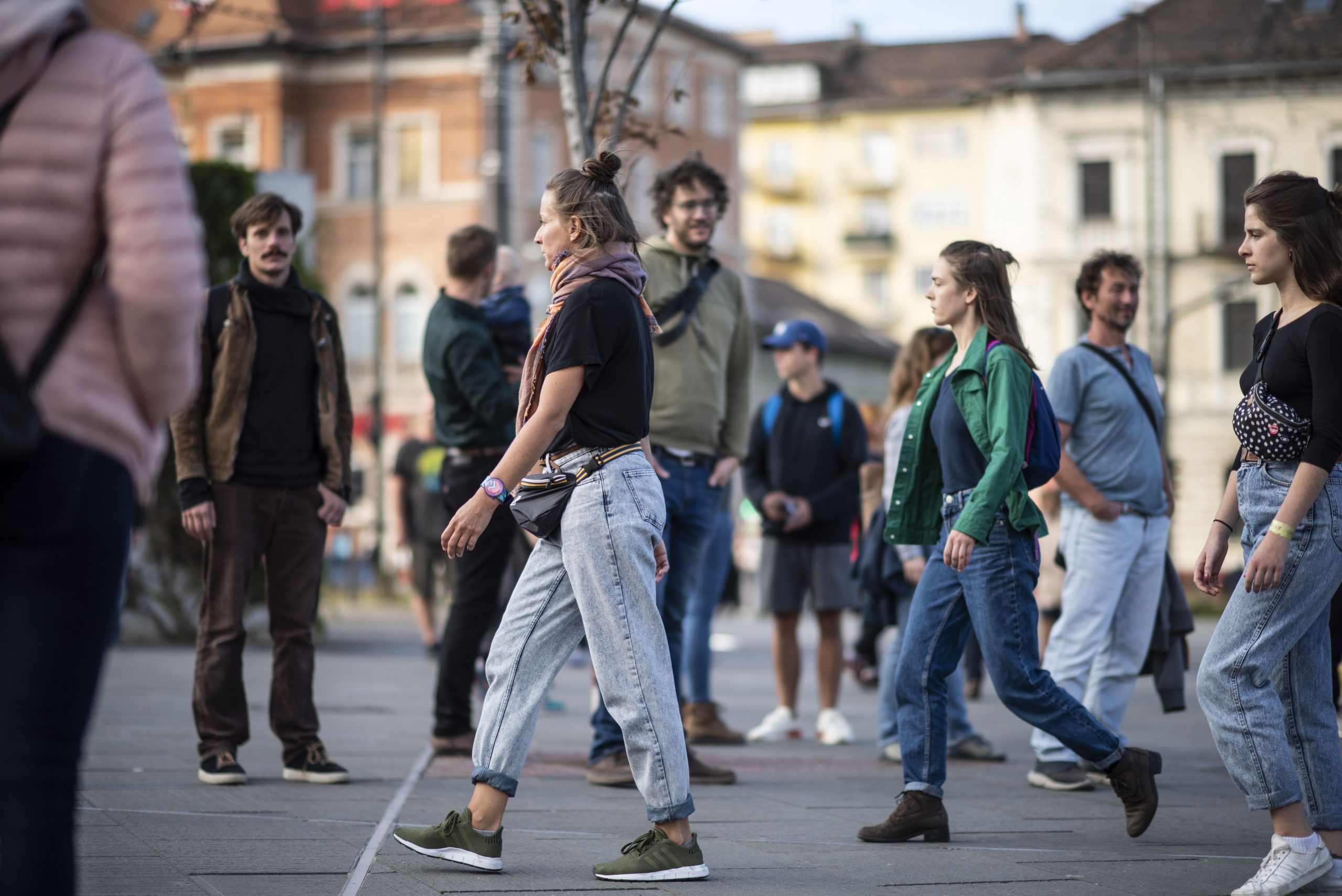 In his works, the Hungarian intermedia artist Dávid Somló creates situations that, using simple elements, structures and instructions, enable complex, unrepeatable results. His Drift project was created at the intersection of performance, intervention and sound choreography. It lasts one hour and is performed with 15 local performers. These follow the "invisible paths" in the larger public square or in its immediate vicinity. The performers move according to the author's clear, simple instructions and carry portable speakers with them. From the latter (depending on the space itself) a specific result of the composition is formed and creates a unique soundscape.
Performance date: Sunday, 27 August 2023, starting at 7:00 p.m.
Location: Prešeren Square, Ljubljana
We are looking for 15 performers – volunteers, who are interested in such projects and would like to participate in the performance. No prior experience is required, knowledge of English (for communication with the artist) is mandatory. Preparations will be short and simple.
Estimated schedule: meeting with the artist on and rehearsals on Saturday, August 26 (app. 15.00-20.00), and rehearsals and performance on Sunday, August 27, 2023 (app. 15.00-20.00).
More information and registration at: 041 911 397 or nina@zavod-parasite.si
_____
Dávid Somló (1986, Budapest) is a Hungarian interdisciplinary artist whose work focuses on sound, space and interactions. He graduated from the department of interdisciplinary composition at Goldsmith College in London and from sociology at ELTE (Budapest). He is currently finishing his doctoral studies in interdisciplinary methodologies at the Fine Arts Universiy in Budapest. His work has been presented at international festivals in Europe, North Africa and South America.
_____
Special thanks for the support of the project: Liszt Institute (Hungarian Cultural Center Ljubljana)