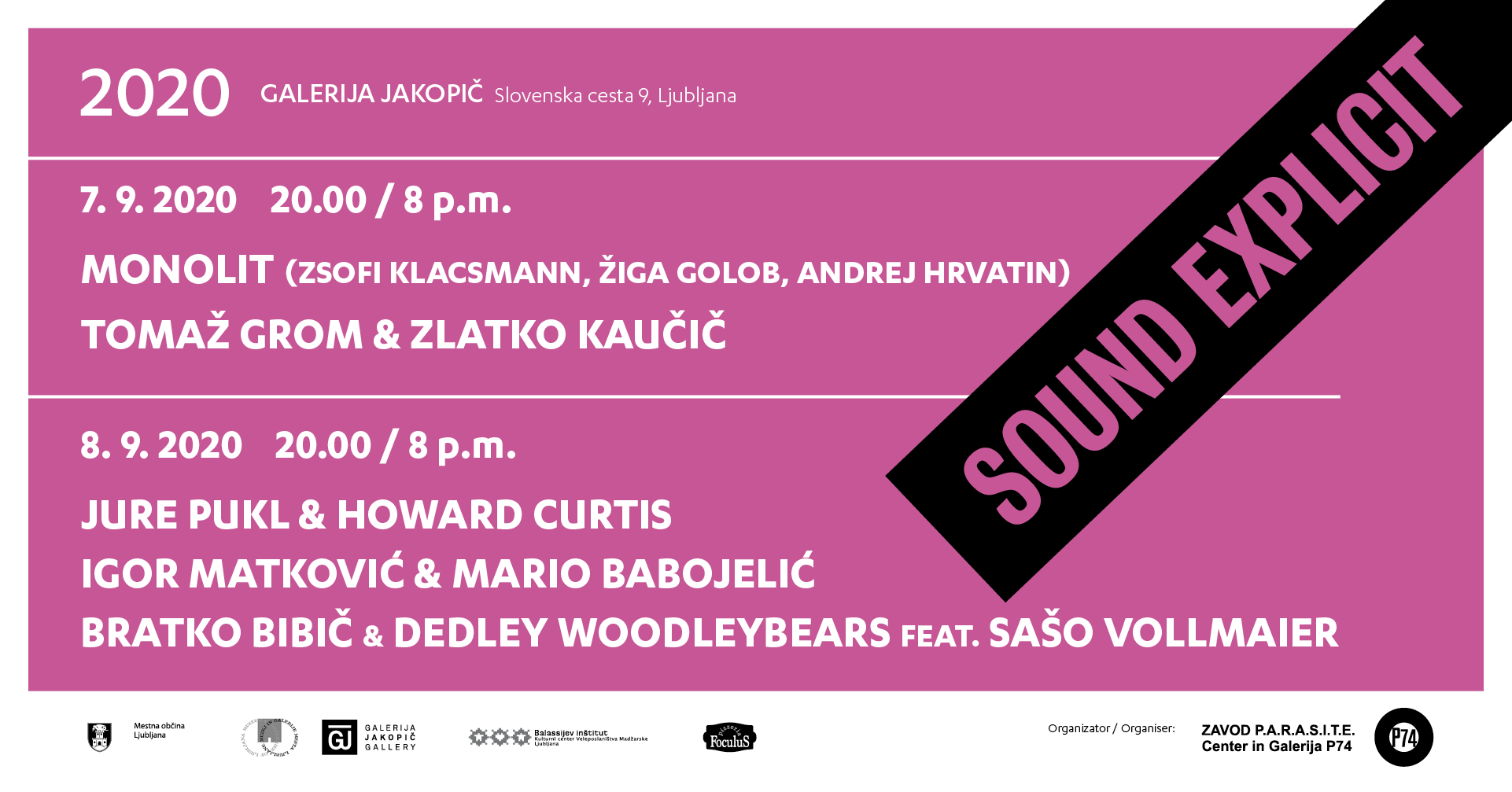 8 – 9 September 2020
Jakopič Gallery, Slovenska cesta 9, Ljubljana
Sound Explicit is a cycle of experimental sound events that represent a wide variety of genres – from sound research and various forms of improvisation to experimental sound projects. The cycle was first conceived in 2003 in order to support independent research and creative work in the field of contemporary sound art.
Program
Monday, 8 September 2020, at 8 p.m.
MONOLIT (ZSOFI KLACSMANN, ŽIGA GOLOB, ANDREJ HRVATIN)
TOMAŽ GROM & ZLATKO KAUČIČ
Tuesday, 9 September 2020, at 8 p.m.
JURE PUKL & HOWARD CURTIS
IGOR MATKOVIĆ & MARIO BABOJELIĆ
BRATKO BIBIČ & DEDLEY WOODLEYBEARS FEAT. SAŠO VOLLMAIER
Organiser:
P.A.R.A.S.I.T.E. Institute
P74 Gallery, Trg prekomorskih brigad 1, 1000 Ljubljana
Project Manager: Mojca Zupanič
In cooperation with: Museum and Galleries of Ljubljana
Supported by: City of Ljubljana – Department for Culture, Balassi Institute
Sponsor: Pizzeria Foculus