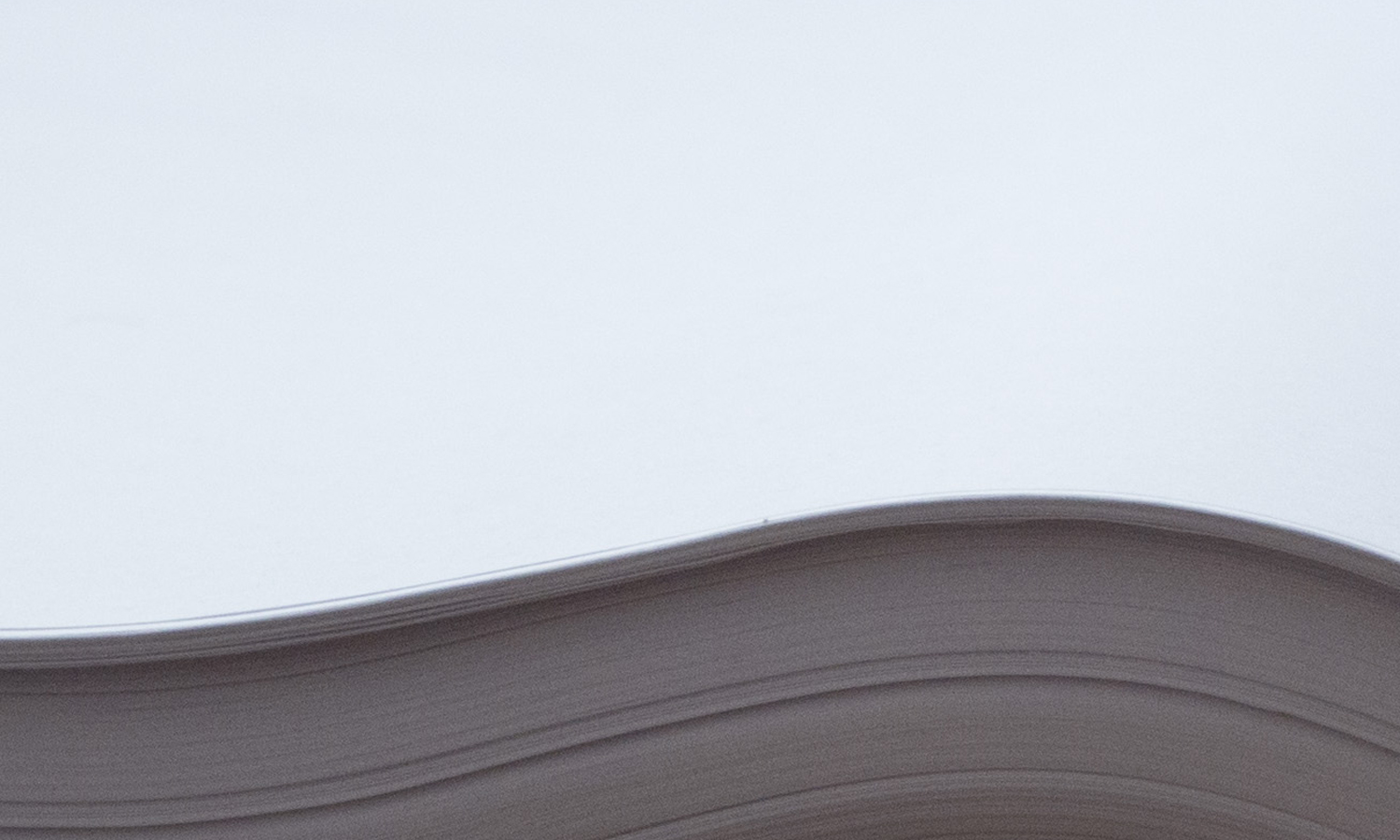 7 – 26 February 2020
P74 Gallery
You are cordially invited to the opening of the exhibition S T A C C A T O by Lara Papov on Friday, 7 February 2020 at 7pm at the P74 Gallery in Ljubljana.
In her artistic work, Lara Papov engages in various media, but her starting point are the tiny details she perceives in her daily routine. In installations, she mostly uses everyday objects that question our perception and sense of reality. Her works are visually refined, almost minimalistic. The S T A C C A T O exhibition is her first solo presentation.
The Princess and the Pea (2017) consists of large-sized sheets that are laid on top of each other, on the floor, reaching ten centimetres in height. Something we don't see is hidden beneath them and creates a crease. Due to its title, the minimalist object gives the impression of playfulness and curiosity. What is it that is hidden under pure whiteness, and who is actually a princess?
The Good Joke piece (2018) is a glass cup filled with water, placed on a sculpture pedestal. It contains a sugar bag with a sailboat motif. All the elements are known. Sugar will never serve its purpose as it stays in the bag, and besides – why the sweetened water? In the Unspecified location, 100 video installation (2018), a short video is projected onto the wall. It shows an arm stretching out to the switch. The moment the hand presses the switch, the projection on the wall disappears. The viewer understands that someone has turned off the light. The video is projected into a repetitive loop, so the image reappears soon. The visual effect in a humorous way outwits the viewer's perception.
Lara Papov asks herself about vicinity and distance, presence and absence, inclusion and exclusion. Her works most often take on the role of proposals, renegotiations with reality. Visually simple works inform that the first impression is not always the right one. Often there is something else behind them. All the works in the exhibition are marked by the common characteristic that they play with the viewer's perception, and often act as instant humorous remarks.
Lara Papov (1996, Kranj) is a graduate student at the Academy of Visual Arts (AVA) in Ljubljana, her major being fine arts. She has participated in several group exhibitions as part of her studies, such as AVA 10, Equrna Gallery, Ljubljana (2018), Warm-up-opening, AVA (2017), AVA 008, AVA, Ljubljana (2016), and in the group exhibition of the traveling Gallery 7:069: SO1EO1, Old Bakery, Velenje (2018), Extempore, Bled Festival Hall, Bled, (2017), Extempore, Piran City Gallery, Piran (2017), Tree, Tivoli Park, Ljubljana (2016, in collaboration with Gregor Rozman), Indigo Festival, The Museums and Galleries of Ljubljana, Ljubljana (2016, Bus stop installation in collaboration with Gregor Rozman), Extempore, Bled Festival Hall, Bled (2016), Extempore, Piran City Gallery, Piran (2016), Extempore, Monfort Exhibition Space, Portorož (2015).