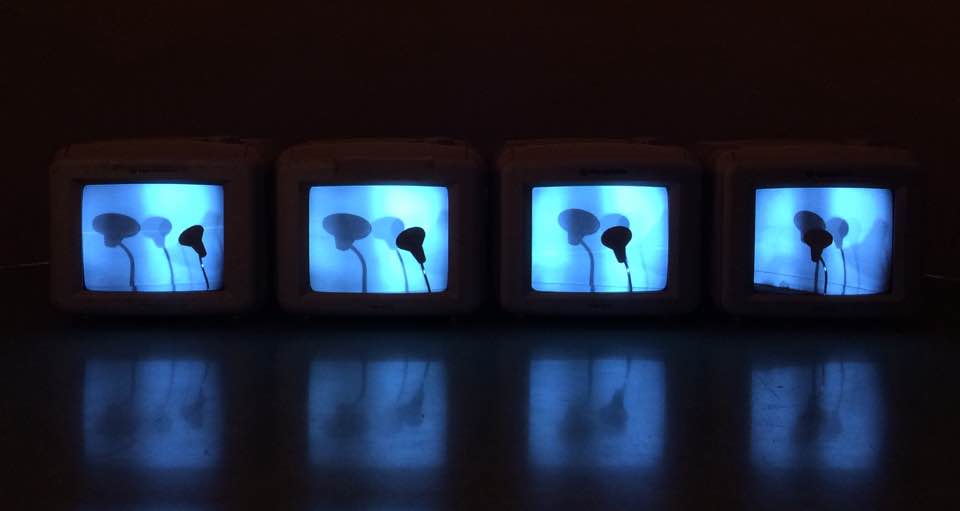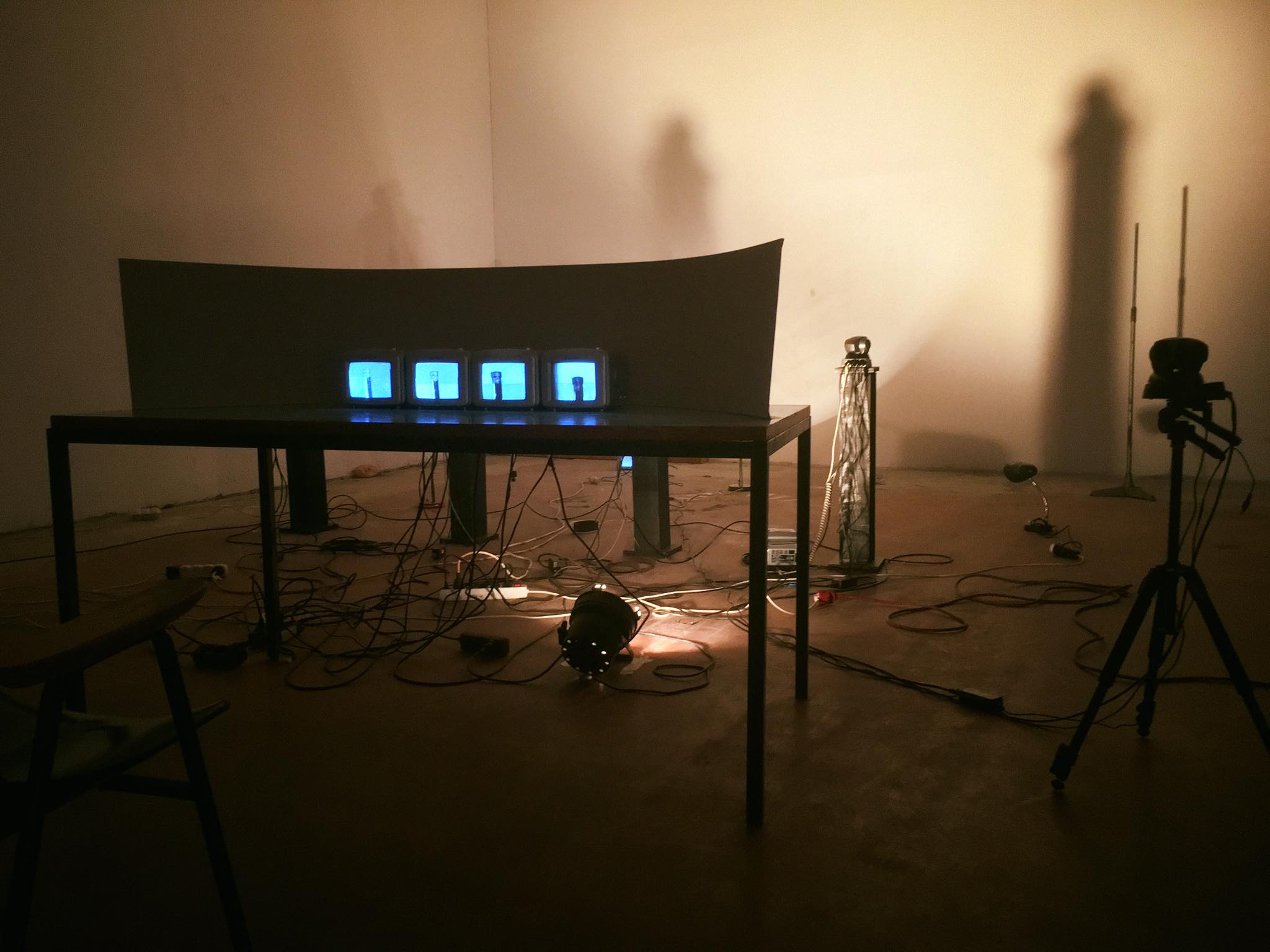 27 November – 12 December 2019
P74 Gallery
You are cordially invited to attend the opening of the exhibition Phase Shift by Ivan Marušić Klif on November 27, 2019 at 7pm at the P74 Gallery in Ljubljana.
Ivan Marušić Klif is an internationally renowned media experimenter and author of complex light ambiences and interactive installations. He was born in 1969 in Zagreb. He graduated from the School of Audio Engineering in Amsterdam in 1994. Upon his return to Zagreb, he was one of the first artists in the Croatian scene to start computer programming and computerised audio-visual installations. His work is characterized by experimentation with new and old technologies (projectors, computers, analogue technology), which he uses in kinetic and audio-visual installations and performances. Klif is also a composer, sound recordist and producer, composing music and sound production for theatre, film and TV, as well as for other authors' art projects. In recent years, he has been intensively involved in projects of computerised exploration of sound and multimedia technology. Ivan Marušić Klif's approach to technology is empirical and therefore he seeks support in materials and procedures. He gives particular importance to a dialogue with technology, but always leaves room for free experimentation, which allows for change in decisions. His artistic work is characterized by two aspects of media art: the use of contemporary electronic and digital technology in the context of the art world, and the exploration of the relationship between a human being and their technological other. If a genre had to be chosen to describe his artistic creativity, it could be described as artistic intervention or ambient installation. When Marušić creates with sound, light and video, he is not limited by the confined space of the ambience. As early as 1995, the programmed computer designed the event entirely on its own (and also exercised control over the event), while after 2001 it began to design complex interactive sound and video installations.
In technical terms, the phase shift is the difference in the pulsation phase of two pulsatile processes of the same frequency. With Klif, the shift takes place on two levels: spatial and temporal. The cameras are in different places in the space, they are equally distant, facing in the same direction, and their movement proceeds with a time delay. Unlike most of Klif's installations that evoke a technological spectacle, everything here is subtle. There is a table with four television screens on it, in front of them there is a chair that invites visitors to observe. The texture of the video on the screens is delicate, occasionally grainy. We hear a gentle white noise that is modulated by changes in frame light, while the light changes slowly according to camera movements. The cameras capture the objects in the space and their shadows, the architectural details, a drawing on the wall. As they always shoot the same objects from different angles, we get a sense of movement. When looking at the traces of the frames and the different rhythms of their changes, we try to integrate the images into the narrative, even though the order is determined by chance.
Ivan Marušić Klif (b. 1969) is a renowned intermedia artist, sound recordist, producer and composer. In recent years, he has been intensively involved in computerised projects of sound exploration and multimedia technology. He has exhibited in numerous solo and group projects at home and abroad, among others in the Netherlands, Germany, Belgium, Czech Republic, USA, France, Austria, Italy, Macedonia.
—
The programme of the P74 Gallery is supported by the Ministry of Culture of the Republic of Slovenia and by the Municipality of Ljubljana, Department for Culture.