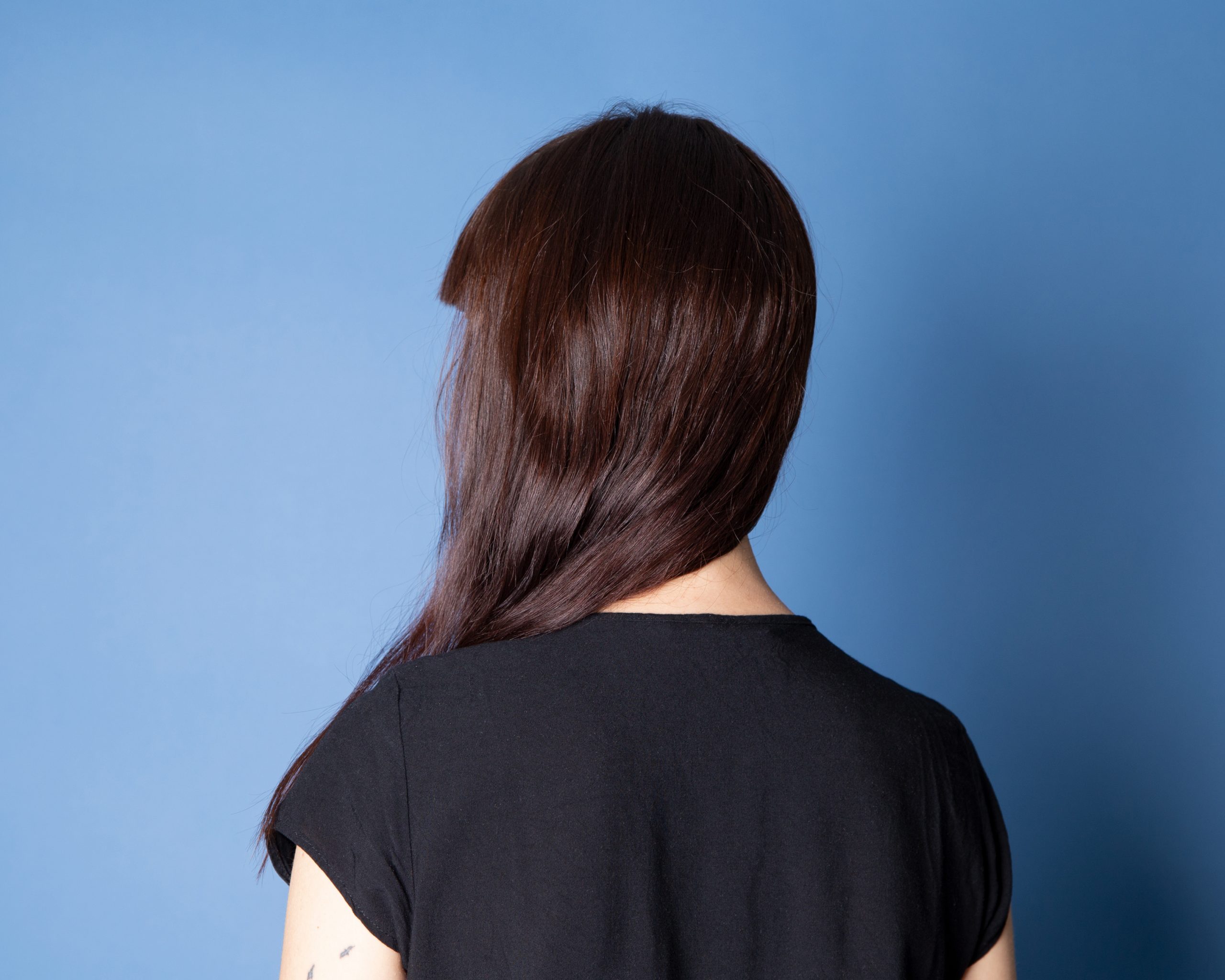 Špela Škulj, Teža zapuščine/The Weight of Legacy, 54 kg
9 – 30 June 2022
P74 Gallery

Curating and text: Jasna Jernejšek
In a multimedia art-research project with an ambiguous title, The Weight of Legacy, Špela Škulj considers the interdependence of (her own) identity, family heritage, and legacy, both individual and collective, as well as how to measure their "weight". She is interested in how our personal and family names define us; where our roots are; what is that which we inevitably inherit and what is left behind? What if a certain proper name is not unique to one person, but is rather shared with several people?
______
The Weight of Legacy (2022) reflects heterogeneous genre approaches marked by the artist's subjective perspective, all of which meet at the intersection of the real, the probable and fiction, while the setting is inspired by formalism and conceptualism of the 1960s. The project started to develop when the author received mail addressed to her, but it was apparently intended for another person. While browsing the internet, she then found out that there are several people with the same name and surname she bears, and that they are not related to each other in any way. She was surprised by the fact that in the present moment eight people named Špela Škulj live parallel lives in which they (unknowingly) share their first and last name and the time in which they coexist. In the (self-)research of who they are and what kind of lives they live, the artist reached out to all the others who carry the name Špela Škulj and invited them to participate in an experiment of becoming acquaintances. Five of them responded and the series Woman with whom I share a Name (2022) was created, consisting of portraits that imitate the conventions of portrait photography of the 1980s with a characteristic blue background. The portraits are complemented by sound recordings in which the women present themselves. Their life stories, summarized in short statements, can be read individually, but they can also be understood as the life story of one person living possible versions of herself in parallel spaces.
A similar mixture of the real and fictional is the author's search for family roots, the origin of which she "finds" on the island of Škulj, which is part of the Croatian Kornati archipelago. The artist conducts an unpredictable, seemingly pointless journey with a symbolic capturing of this uninhabited, rough, and desolate island by appropriating its individual "parts" with objects found on it. "Family heritage" is thus being materialized, it becomes tangible through objects to which the artist assigns the status of relics. The piece Appropriation of the Island (2022) represents one of the possible scenarios for the creation of personal history and mythology, a nostalgic return to the origins and roots tied to a specific space, even if they are completely fictional.
In a world of meanings where everything has its weight, factual or metaphorical, each more tangible than the other, the term "weight" can represent size, importance, load, value, or soundness of things. It leads to potentially burdened, conversationally "difficult" (self-)interrogations which Škulj playfully performs to measure the actual weight, whether of persons, objects or an island. In a complex and changing set of physiological and psychological states and experiences that we identify with ourselves and our lives, "weight" is thus one of the things that can be asserted with a certain degree of (mathematical) certainty. And it gives a literal answer to the question of what our legacy is.
______
Špela Škulj (1982) is a visual artist, working within the field of contemporary photography and video. Her method of expression is related to personal documentarism. She often addresses the topics of ecology and the irreversible human impact on the environment, representing a posthumanistic view of the world through which she explores the question of loneliness and feelings of meaninglessness of human existence in the contemporary world. She has presented her work in solo and group exhibitions in Slovenia and abroad, including KAPSULA (P74) in Ljubljana, Photon Gallery in Ljubljana, Museum of Contemporary Art Metelkova in Ljubljana, Central Station in Maribor, AQ Gallery in Celje, and Chef d'Oeuvre in Osaka, Japan. She was twice a finalist at the Different Worlds: Young Contemporary Photography competition (2014, 2017), has won the Photobook Competition (Photon Gallery, 2016), and was twice a finalist for the OHO Group Award (2019, 2022). Besides her own projects, she also works as a theatre technician and lighting designer. She lives and works in Ljubljana.