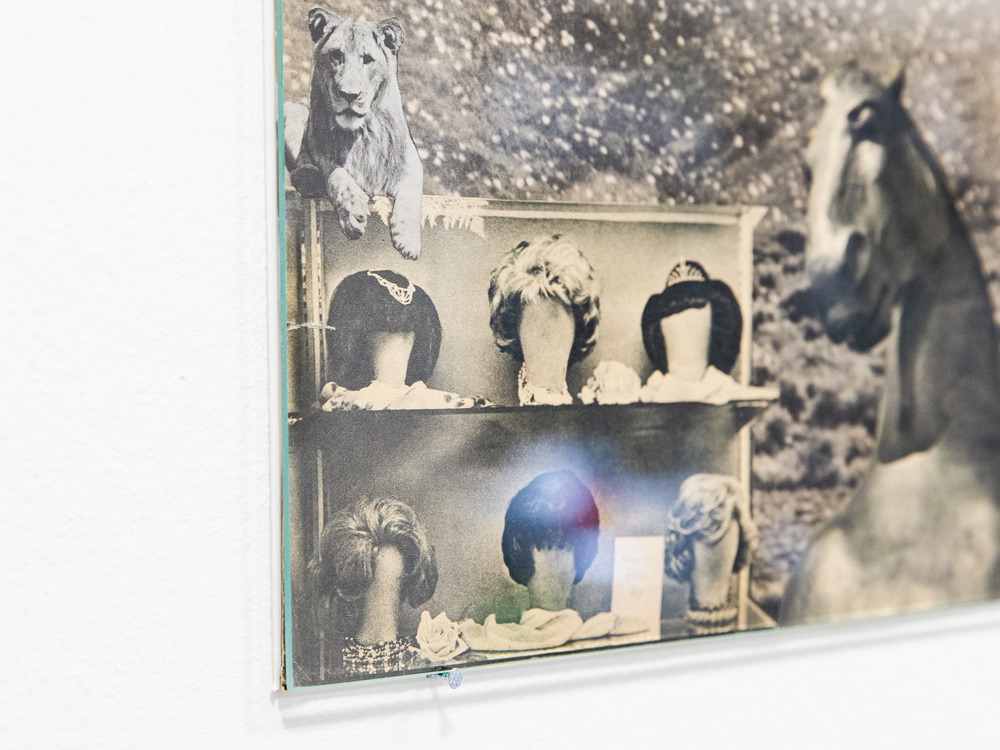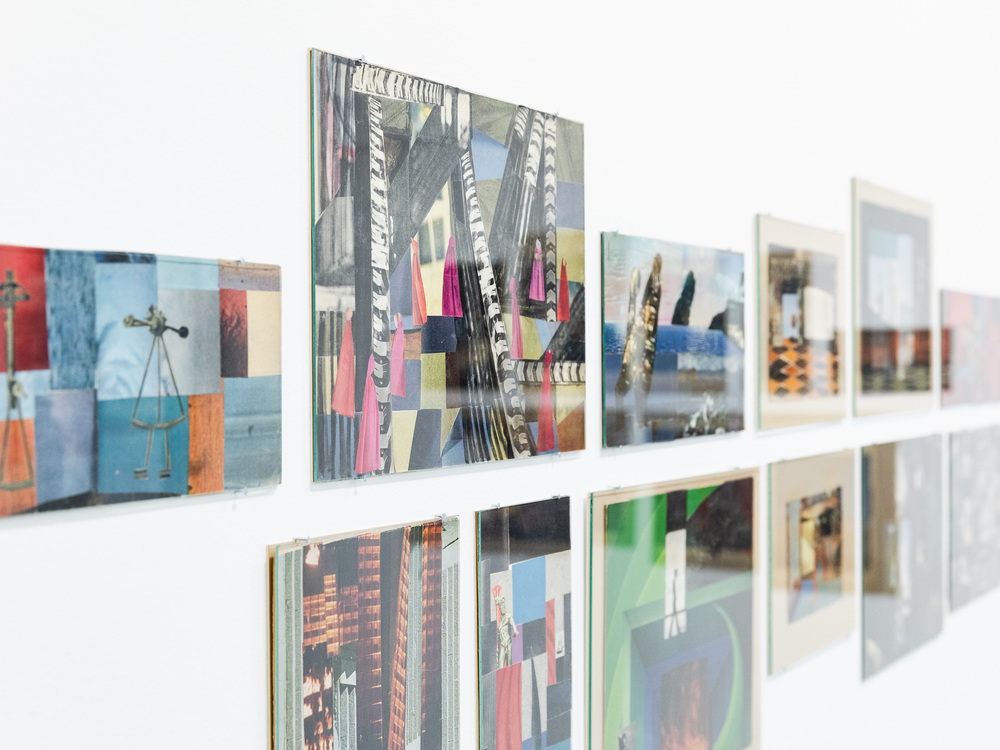 11  – 30 October 2022
P74 Gallery

Curator: Sandra Križić Roban
You are cordially invited to attend the opening of the exhibition Cut and Paste by Nada Vrkljan-Križić and Inka (Vinka) Švertasek on Tuesday, 11 October 2022, between 7pm and 9pm at the P74 Gallery in Ljubljana.
>The exhibition will be on view till 30 October 2022 at the usual opening hours of the Gallery (monday to friday, 12.00 to 18.00, extra viewings upon individual arrangement).
______
During the 1960s, Nada Vrkljan-Križić (1940–2012), an art historian and Romance languages scholar, and Inka Švertasek (1920–2014), a self-taught artist, created a series of intriguing collages. The exhibition titled Cut and Paste presents a selection of works from their oeuvre and attempts to shed light on the position of women in contemporary Croatian art and experimentation in the field of photography. The collages of two exceptional women artists were created outside of the usual normative forms, predominantly in a domestic setting, subject to time limitations, etc. In the selection of visual material used by the two artists, we see a particular propensity for theatricalization and scenographic ideas (Švertasek), as well as a conscious examination of the political, social and intimate moment (Vrkljan-Križić). We are talking about photomontages and collages from the realm of the subconscious with allusions addressed by a host of surrealist theorists and authors (Eluard, Bataille), all the way to psychoanalysts and contemporary theorists who regarded such works as specific feminist strategies. Even though collage is subject to fragmentation by its characteristics, both cycles attest to a high level of self-awareness and continuity of artistic ideas the authors developed over time.
The exhibition contributes significantly to the discussion about the role of collage in feminist art and postmodernism, and also to the notion of collage as a kind of oppositional practice in which many indications and commentaries on the political and social reality rest. These are important pieces by isolated authors, whose works are gradually revealed to the general public with a large time lag. The exhibition was shown for the first time in May 2020 in Zagreb's Spot Gallery, but this time it is organized in collaboration with the Office of Photography from Zagreb in P74 Gallery in Ljubljana.
______
Sandra Križić Roban holds a PhD in art history. She is engaged in criticism, curatorial work, and writing. She is employed at the Institute of Art History in Zagreb as a scientific councillor. She is engaged in researching contemporary art, history and theory of photography, post-war architecture, public space and evaluation criteria of war monuments. She has published two comprehensive studies on contemporary painting and contemporary photography in Croatia: At Second Glance: The Positions of Contemporary Croatian Photography (UPI2M & IPU, 2010), and Croatian Painting from 1945 until Today: Responsibility of Image at the Time of Impatient Look (Ljevak, 2013). Recently she's published two monographs: Vlado Martek – Preparing for Photography (UzF, 2018), and Hana Miletić – Street Photography (UzF, 2016). She edited numerous books published by the Institute of Art History (most recently Postmedia and Non-institutional Art Practices since 1960s, with Leonida Kovač, 2017), and several by the Office for Photography and Križić Roban Gallery. She is one of the founders of the Office for Photography, an association for research, development and promotion of innovative artistic practices in the field of photography and new media.