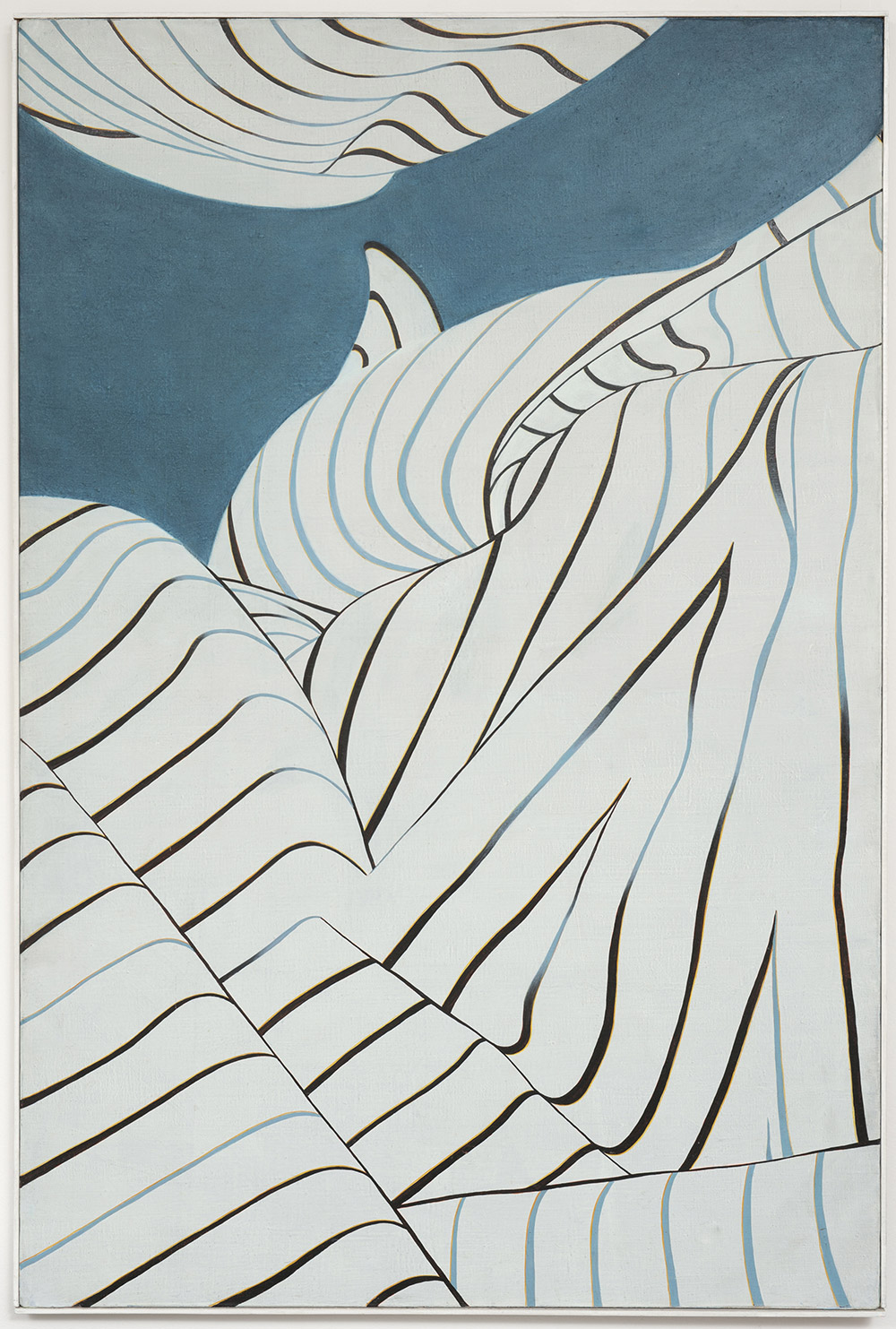 Milena Usenik, Passat, 1975, 120x81cm, acrylic on canvas; © P74 Gallery & artist
We're delighted to announce that Painter Milena Usenik is winner of the Rihard Jakopič Prize for lifetime achievements, the top national award in fine arts and visual art.
Usenik championed pop art at a time when the genre was still little-known in Slovenia and was not fully accepted by the art establishment. Over the years, her oeuvre grew more abstract and vivid. Some of her works were based on the colours she saw in Australia. The motif was based on the idea of an ironic critical reflection of the daily life of modern consumer society. In this context, it especially exposes the question of the use of the female body as an object of desire in mass media and in popular culture. Over time, her work moved firmly into abstract expressionism, and her creations have been exhibited regularly across Slovenia.
Milena Usenik (b. 1934 in Bloke) studied painting at the Academy of Fine Arts in Ljubljana, where she graduated under prof. Maksim Sedej in 1965 and then under prof. Gabrijel Stupica finished her painting specialisation in 1968. She has presented her works on a number of solo and group exhibitions in Slovenia and abroad. She lives and works in Logatec and Ljubljana. Her awards and recognitions include a special recognition on an exhibition of Slovenian women fine artists at the Slovenj Gradec Art Pavilion (1973); a recognition at the 1st Biennale of Small-size Paintings Mini prix Lucas '93 in Bled; and the Grand Prix at the 2nd Biennale of Small-size Paintings Mini prix Lucas '95 in Ljubljana. Most recently she noticeable exhibited on exhibition Ludwig Goes Pop + East Side Story at the Ludwig Museum Budapest and ARCOmadrid 2018&2019.
The Jakopič Award, also known as the Rihard Jakopič Award (Jakopičeva nagrada or Nagrada Riharda Jakopiča) is an art award in Slovenia awarded each year for achievements in the fine and visual arts. It has been bestowed since 1969 by the Ljubljana ALUO, the MG+MSUM Ljubljana and the Slovene Fine Artists' Association.