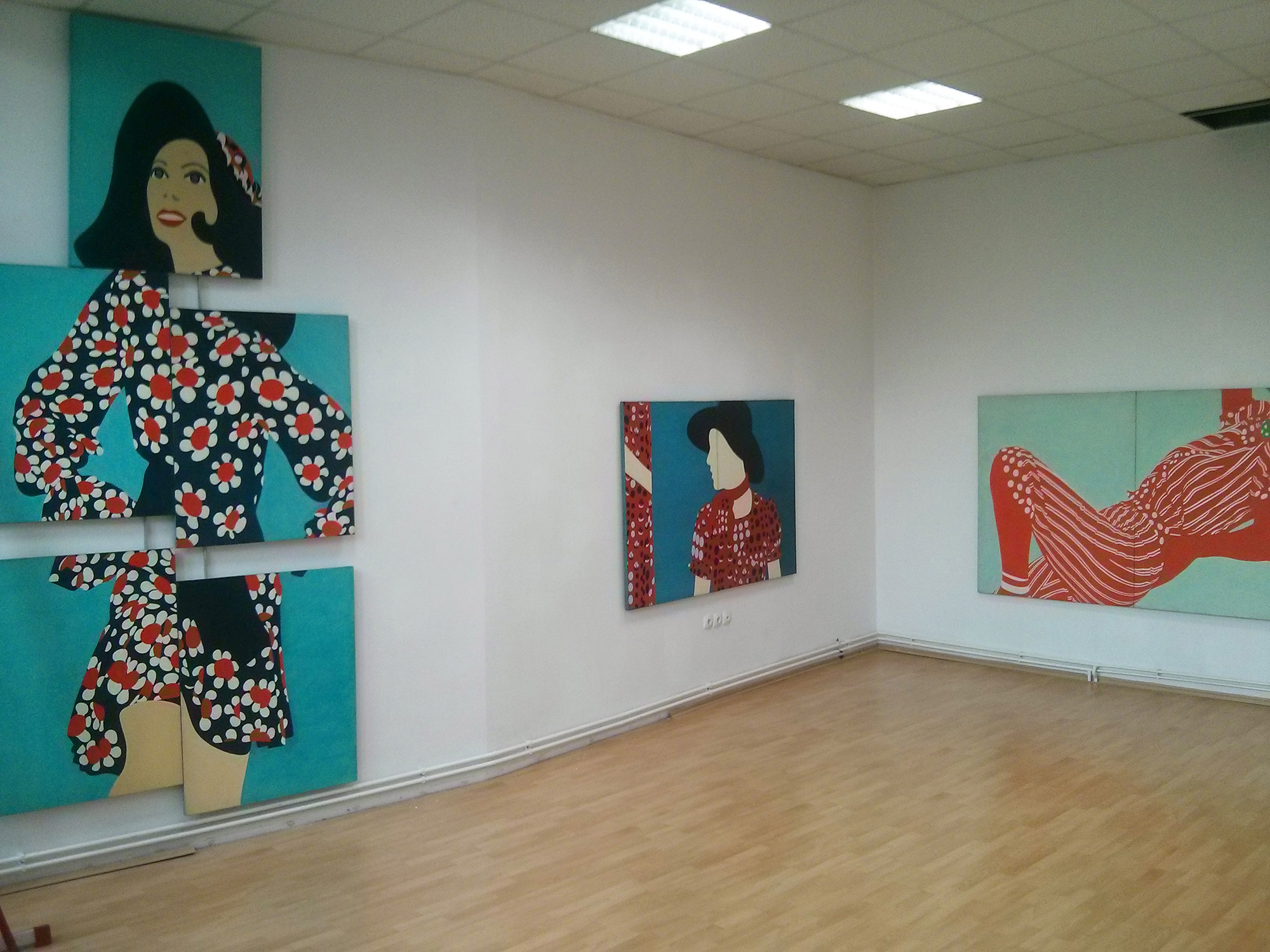 Milena Usenik, Lost pop art, P74 Gallery, 2014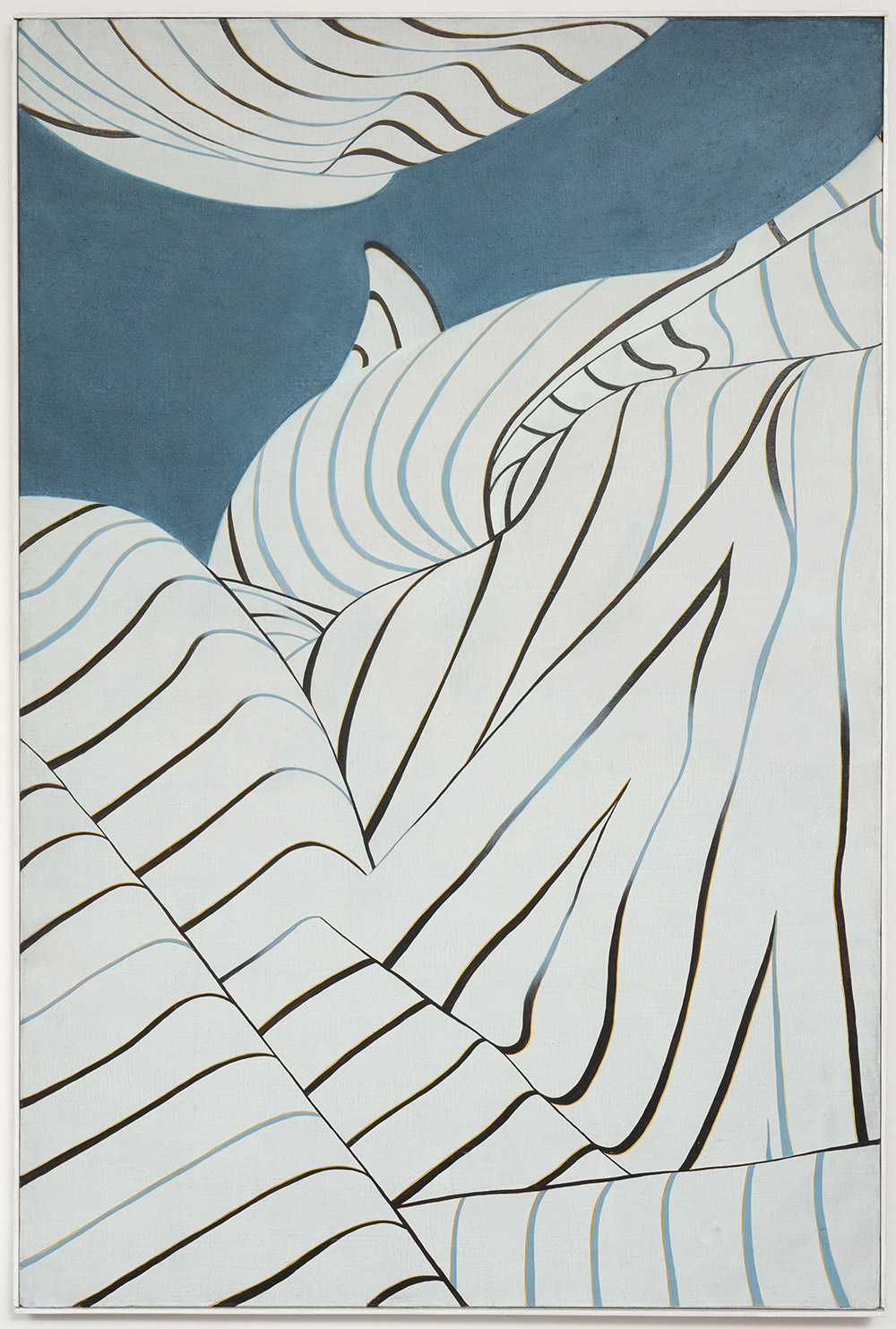 Milena Usenik, Passat, 1975, 120x81cm, acrylic on canvas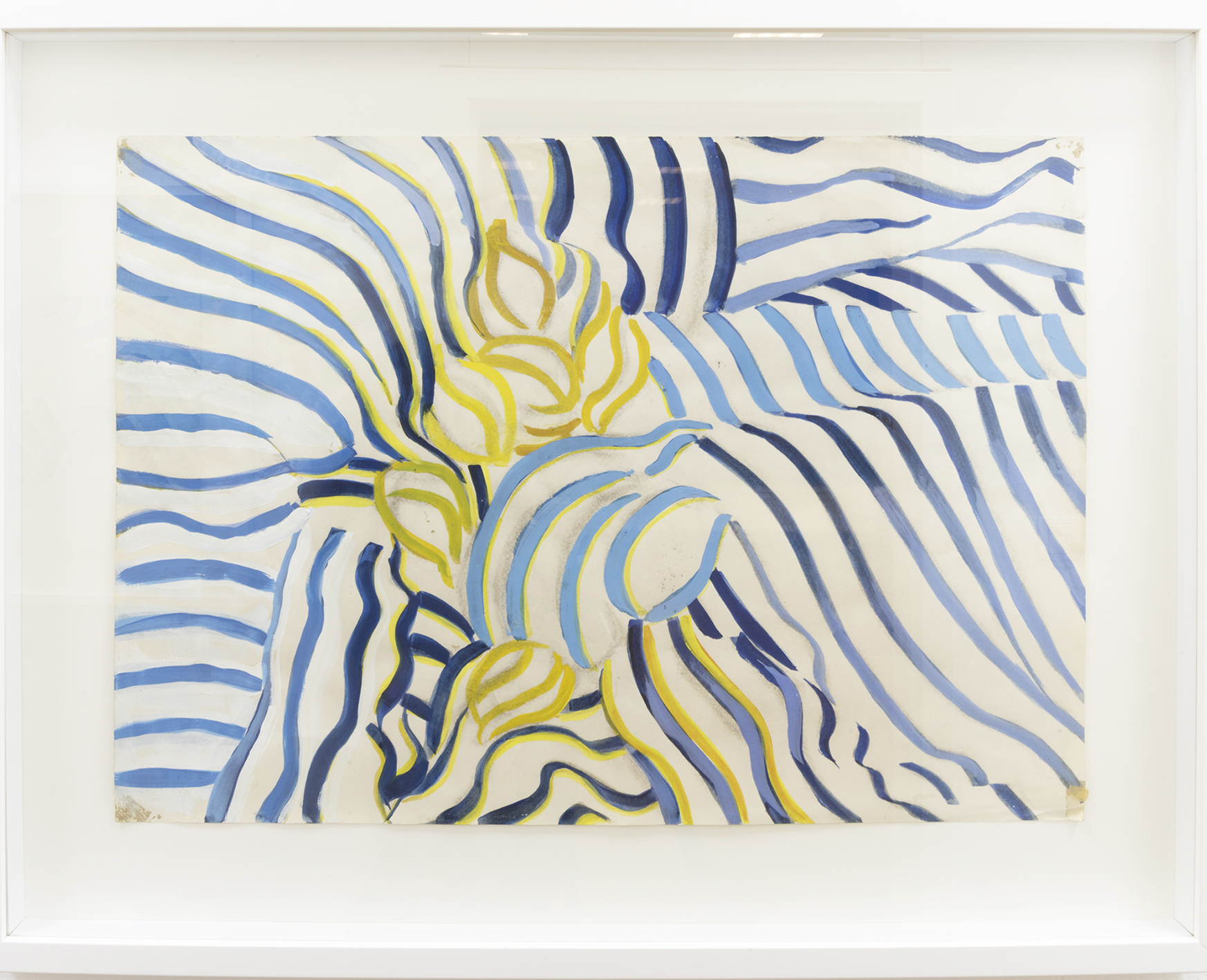 Milena Usenik, Undulation, 1972-1973, mixed media on paper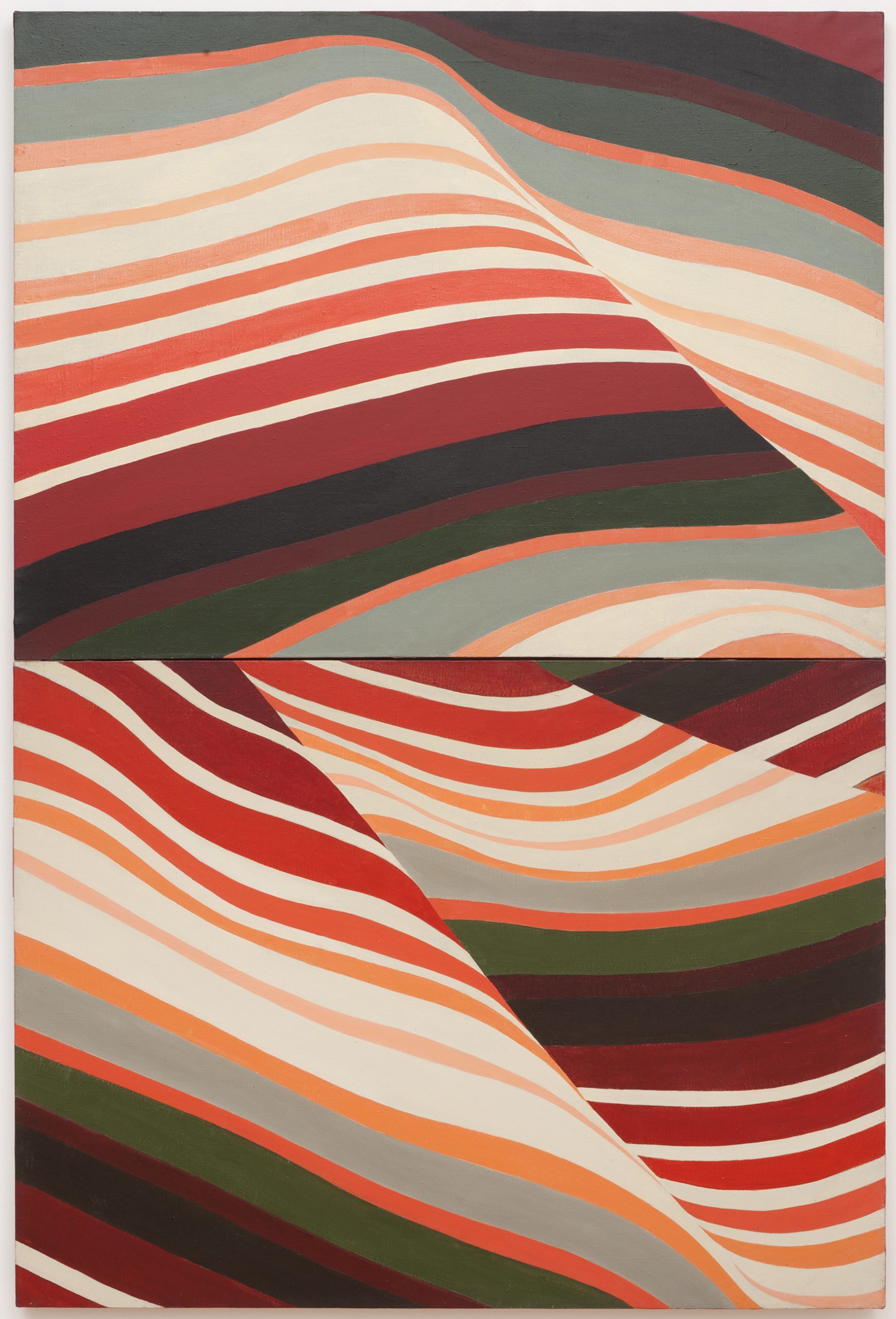 Milena Usenik, Undulation VI, 1975, acrylic on canvas, 180x120cm
With great sadness, we announce the unexpected loss of our beloved artist and friend, Milena Usenik.
Milena Usenik was one of the most important Slovenian visual artists, who unfortunately did not live to be awarded a detailed analysis of her innovative work, or a Slovenian retrospective.
The P74 Gallery first approached collaboration with Milena Usenik in 2014 for the preparation of her solo exhibition, Lost Pop Art, which was curated by Mojca Grmek. This exhibition was the first collection and contextualization of Usenik's paintings from the 1971–1976 period. They were a unique and innovative hybrid between pop art and op art. These exceptional works represent, in terms of content conceptualization, format, and method of construction of the whole, an outstanding example of Slovenian visual art production. In 2022, again in P74 Gallery, a second solo exhibition, Samodrug, was on view. It combined several artistic cycles that showed her creative power and dialogic approach to dealing with nature, objects, and people.
She exhibited at the international exhibition POP + The East Side Story at the Ludwig Museum in Budapest (2015–2016) where the pop art pieces of Eastern and Western artists were exhibited together for the first time. Milena Usenik exhibited three paintings.
As a P74 Gallery artist, she has participated in many international contemporary art fairs in Basel, Budapest, Madrid, and Vienna since 2015, which only strengthened her reputation as an excellent artist.
Milena Usenik (b. 1934 at Bloke) studied painting at the Academy of Fine Arts in Ljubljana where she graduated in 1965 under the mentorship of prof. Maksim Sedej, and in 1968 she completed her specialization in painting under the mentorship of prof. Gabrijel Stupica. She presented her works at numerous solo and group exhibitions at home and abroad. She received several awards, among them the 2021 Rihard Jakopič Lifetime Achievement Award.
Milena Usenik was a friendly, dynamic, and compassionate person. We will miss her immensely.