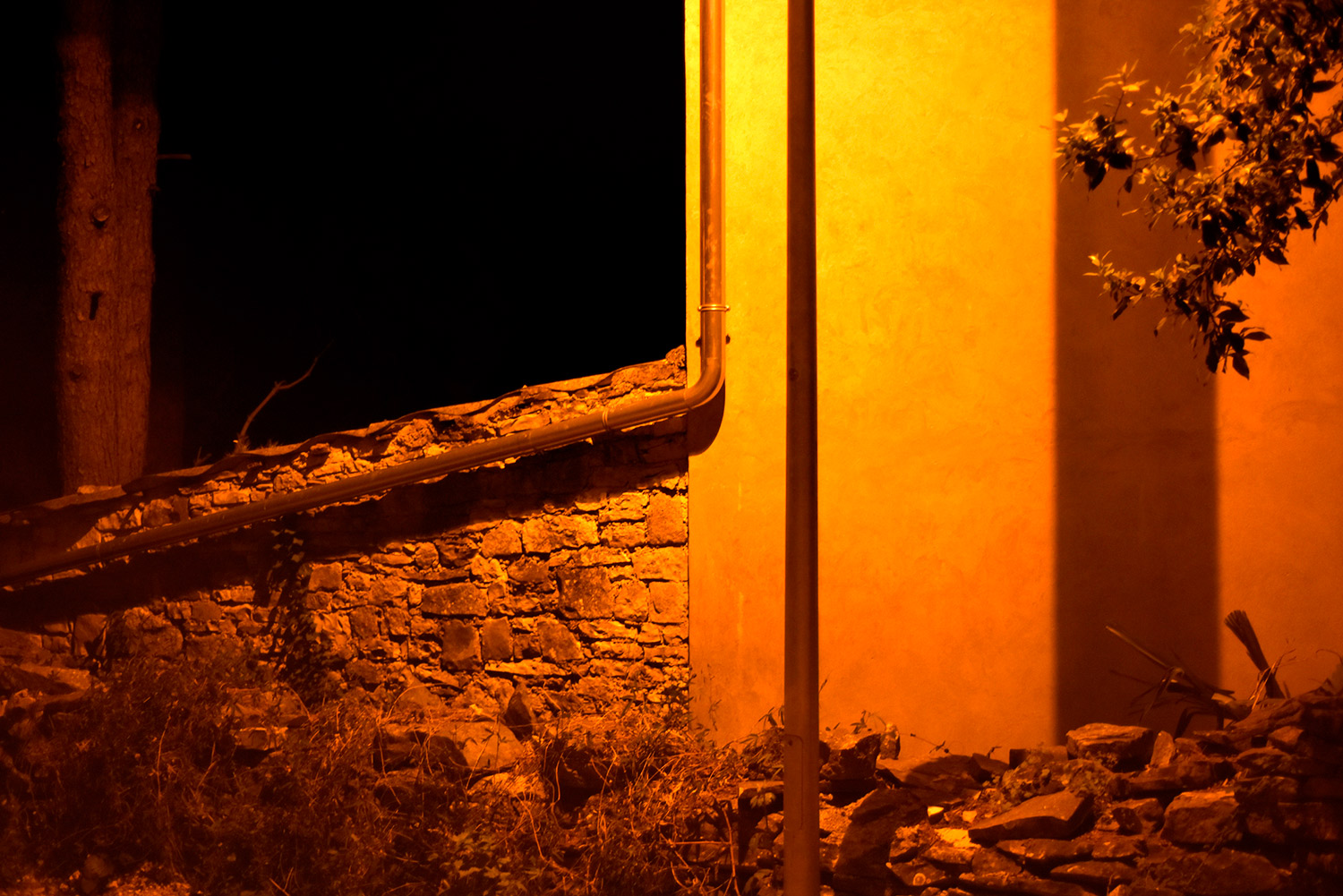 10 – 27 October 2019
P74 Gallery
You are cordially invited to attend the opening of the exhibition of Dejan Habicht Turandot on Tuesday, October 8, 2019 at 7pm at the P74 Gallery in Ljubljana.
Dejan Habicht has made most of his artistic work in the medium of photography (especially after leaning on the tradition of conceptualism since 1999), but soon this was no longer taken for granted. By focusing on the story, he began to select the most appropriate media, so in addition to photography, he started to use video, sound, installation and lecture performance. Along with movie references that marked him at a young age (such as Frank Zappa's 200 Motels, 1971; Sergio Leone's Giu la testa, 1971; Wim Wenders's Lisbon Story, 1994; John Carpenter's and Dan O'Bannon's Dark Star, 1974), the exhibition 200 Motels, Revolution, Retrospectives and Dark Star (2012) included video works, photographs, puzzles, drawings, graphics and ready-made objects. In the exhibition Until the Last Button (2015), Dejan Habicht used the family archive and collected seemingly loosely related recollections from his youth: role models, patterns, objects, items that significantly influenced his artistic formation. He linked the elements into a puzzle and offered new enigmas to the viewer. Both projects highlight the subject of collection, archive, and memory, while exhibited items and objects can only be very conditionally characterized as photographic.
The new exhibition, titled Turandot, sharpens and radicalizes the game. How? First, at the level of authorship: the exhibited photographs have not necessarily been made by him. And second, the photos are not visible. Naming the exhibition by medium rather than content (photography is always a photography of something) is a return to the path is the goal imperative that Dejan Habicht knew about much earlier than McLuhan's medium is the message. In our case, it is a matter of personal and principled coming to terms with the medium. In a way, the Turandot project brings us back to the early performative Herschel Party project, which he performed in 1993 at the Kapelica Gallery. He lit the gallery with a red light (similar to a light in a darkroom), and visitors could view the photos in that light. After half an hour, he turned on the gallery spotlights, so the unfixed photographs began to darken. The visitors were offered a fixer so that they could save the photos (there were portraits of friends in the photos), while Habicht provided them with an accompanying text, which ended with the sentence: "Saving is a risk". Similar to the Herschel Party project, Turandot thematizes the phenomenon of the medium itself. The story of Turandot, the revengeful princess, becomes exciting when an unknown stranger who answers her questions correctly, thus gaining the right to her hand, offers her not his hand but his head if she guesses or finds out his name before dawn. The name is not just a signifier. A name enables a shift from nature to society. In Bertolucci's Last Tango in Paris (1972), the lovers in a messy apartment on Jules Verne Street 1 establish a place without names, and thus without a past and a future, a pure now, a permanent present. A contemporariness.
For his latest appearance at the P74 Gallery, the author has prepared around 400 paper boats, an installation of two videos (one made by inductive method and the other by deductive), video projection, and a feature documentary that explains everything. Or not. This time, the traditional themes, such as everyday life and memory, are turned into the present and oblivion, and dawn does not bring victory (all'alba vincerò), but only a new day.
Dejan Habicht is a photographer, conceptual artist and a publicist. He studied philosophy and ethnology at the Faculty of Arts in Ljubljana (1978–1984), from which he also graduated in ethnology (1984). From 1987 to 2000 he worked as a freelance photographer and since 2002 as a photographer at the Museum of Modern Art in Ljubljana. He is a member of the editorial board of Fotografija magazine (1997-2007) and author of several photography workshops for children and adults at Famul Stuart School, Malči Belič Youth Care Centre and Museum of Modern Art. He has published texts and photographs in magazines Ambient/Jana, Ars vivendi, Fotografija, Hiše, Oris (Zagreb), Revolver (Frankfurt am Main), Tribuna. He is also active in the medium of artist's books, in which he has published several editions, for example 12 Boring Poems, One Gasoline Station, Please, American Bar, Woodcuts, End of the line Stations, 26 stages of erection. He has participated in many important international exhibitions and events of contemporary visual art at home and abroad.