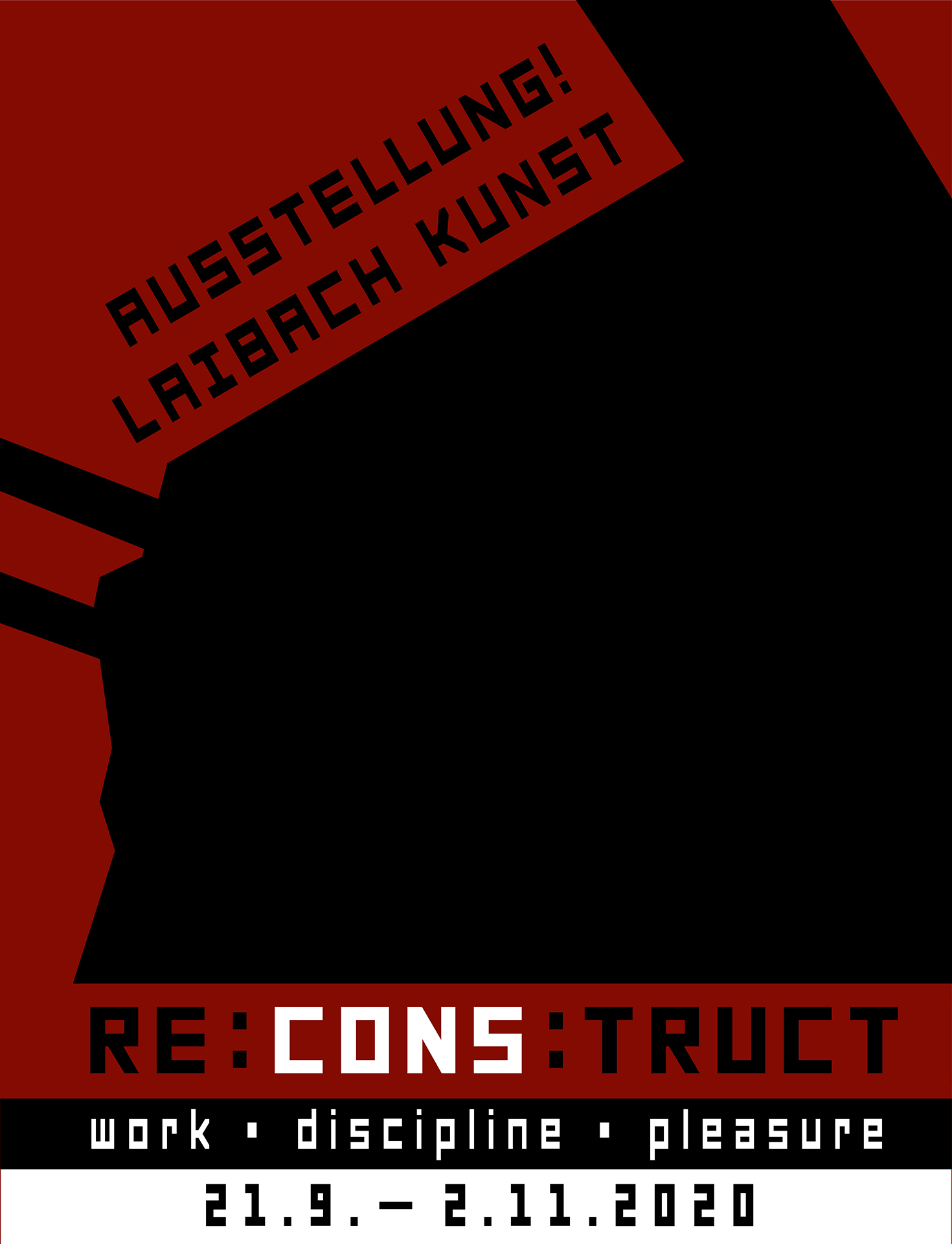 RE : CONS : TRUCT
work · discipline · pleasure
21 September – 2 November 2020
P74 Gallery is pleased to present the Ausstellung! Laibach Kunst exhibition entitled RE : CONS: TRUCT. There will be no official opening; the exhibition will be on view from 21 September to 2 November 2020 at the usual opening hours of the gallery (Monday to Friday, 12.00 to 18.00, extra viewings upon individual arrangement).
The exhibition was created in light of the fortieth anniversary of the Laibach group and is curated by Barbara Borčić.
______
"The procedures that the exhibition on the venerable fortieth anniversary of the Laibach group in the P74 Gallery manifests and represents belong to the original creed and at the same time introduce a certain twist. Laibach Kunst continues to remain non-aligned, indefinable and enigmatic. It introduces the (re)construct: a graphic · a painting · an object · a collage · a bricolage · ambience. By appropriating its own early "second hand" images, by appropriating the appropriation, it stages a kind of simulacrum of a simulacrum. The reuse of images inevitably introduces an alteration, a condensation of motifs is at the same time their relocation. Transmission, repetition, and multiplication on the one hand, intervention, enlargement, and turn on the other. Interventions are sometimes rough, other times subtle, always conceptually well thought out, but ambiguous: an exclusion · a note · a re-assemblage."
Barbara Borčić
Text by Barbara Borčić (pdf)